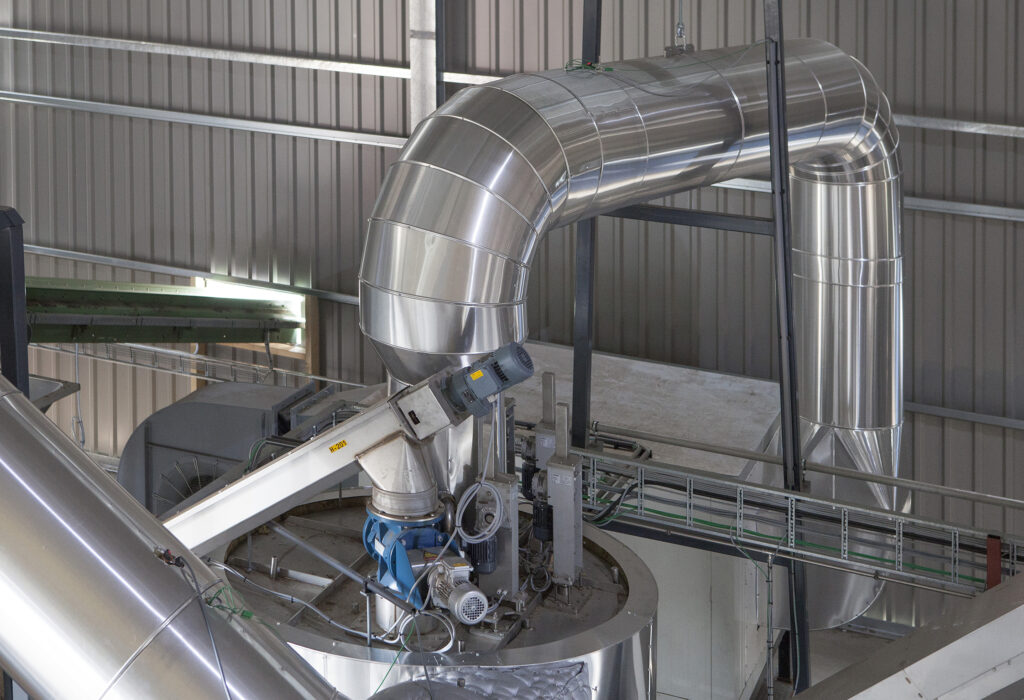 In order to start producing black pellets, Partners for Innovation and Yilkins investigate the business case for an investment in torrefaction equipment at the Coega Biomass Center in Port Elizabeth. The investment feasibility study 'Torrefaction for black pellet production' receives financial support from the Netherlands Enterprise Agency through a DHI subsidy.
Late 2020, Hive Energy, Partners for Innovation and iLive acquired a dormant pellet factory in South Africa. Currently, the Coega Biomass Centre is equipped to produce white pellets only. Black pellets have significant environmental and economic advantages over white pellets.
Benefits torrefaction
Torrefaction of biomass is a mild form of pyrolysis at temperatures typically between 200 and 320 °C. The torrefaction should enable the factory to use (lower quality) biomass residue waste streams like Alien Invasive Species (AIS) clearing, garden waste, forestry residues and pruning's. Torrefaction is a proven and tested technology – but not so much for South Africa. Yilkins has developed a technology that provides a unique drying and torrefaction system to produce black pellets for a premium or industrial grade market.
Business case
Investing in the torrefaction unit at the Coega Biomass Centre involves serious money. Despite the obvious economic, environmental and social benefits, there is uncertainty about the business case for such an investment. Therefore the economic feasibility of this investment must be clear first. With support of the 'Demonstration projects, feasibility studies and investment preparation projects' (DHI) scheme, intended to support Dutch companies that plan to invest abroad, Partners for Innovation and Yilkins will conduct an investment preparation project.
Want to know more?
For more information about the torrefaction technology, please contact Joris Spaan (Yilkins) or Emiel Hanekamp (Partners for Innovation). For more information about the Coega Biomass Centre or subsidies for your innovation project, please contact Emiel Hanekamp (Partners for Innovation).