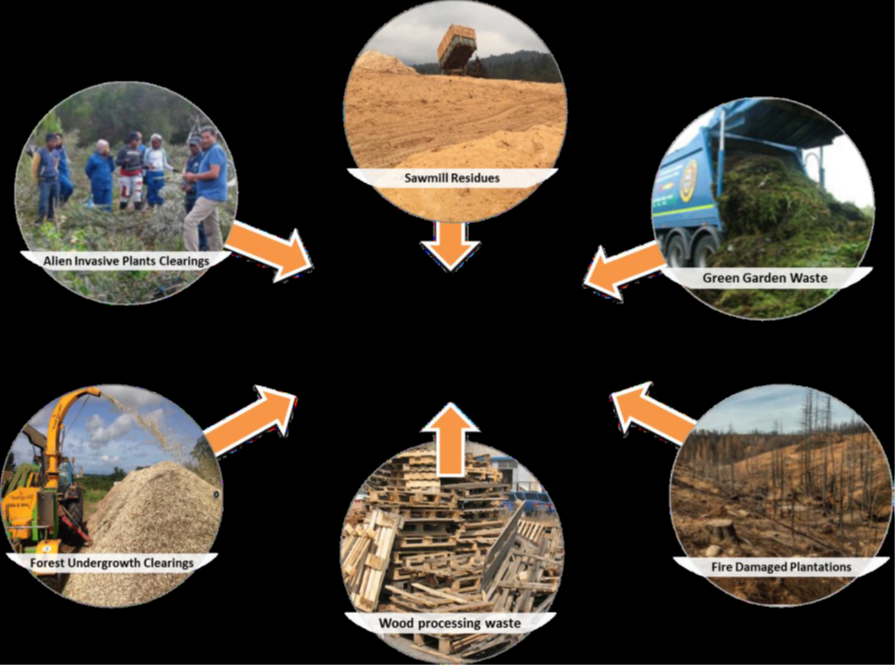 In total the pellet factory requires between 150-160 thousand tonnes of feedstock each year
The feedstock includes the use of biomass residues from:
Non-indigenous forest
Destructive invasive vegetation, restoring indigenous vegetation and improving water supplies
Municipal green garden and parks residues
Fire damaged plantations
Wood processing waste
Forest undergrowth clearings
The proven availability of feedstock for at least 10 years and the feedstock supply contracts for the first 2,5 years.
We look forward to get in touch with:
Municipalities interested in using their woody residues to create jobs and economic activity and minimise environmental impact
Companies and organisations with access to large volumes of woody residues
Interested?
Are you looking for a valuable destination of your biomass residues? Please contact us.